Italy


In November '99 we spent 10 days in Italy. It's was a great time to go -- good weather
and hardly any pesky tourists. Here are some highlights.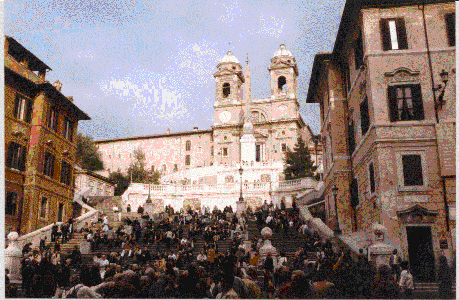 First stop, Rome. We were up at the crack of dawn and watched the sun rise over the Vatican from the
Spanish Steps. Awesome.
The Vatican at 6 a.m.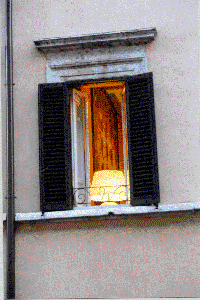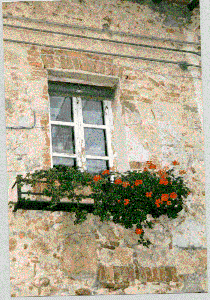 We have this thing about windows, and Rome's full of interesting ones.
After a few days in Rome at a frantic pace (without seeing a fraction of it),
we rented a car and headed north ....
To Tivoli, where Mike's Noni Narcisa lived. It's a hill top town where emperors used to vacation.
Tivoli's Tempe of Athena (above) is thought to predate almost all other Roman ruins.
We borrowed a phonebook at a restaurant and ripped out a few pages for future genealogy reference
(dang, there's still loads of Mancinis in them hills). On to Tuscany ...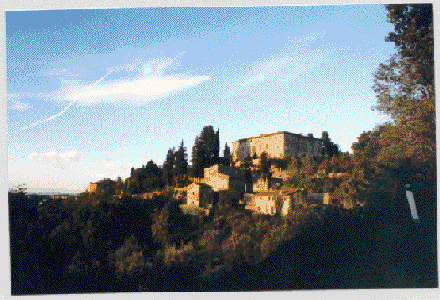 We stayed at Castello Bibbione. It's a castle - turned - winery in the Chianti region, built in the 800's and is owned by the Machiavelli family. That impressed us until we realized pretty much everything around Florence was owned by a Machiavelli at some point. (Our villa was the two-windowed bhilding at the lower left).
Our friends Ulla and Fred had honeymooned at Bibbione the week before and were nice enough to
leave us a basket of goodies.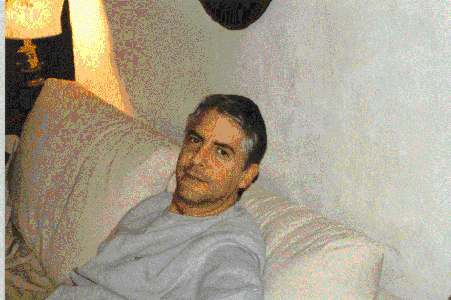 ...Several days in a Tuscan food coma, watching the olive trees grow ... can't wait to go back.